Hixny for Patients: Take an Active Role in Your Healthcare
Hixny allows you and your healthcare providers to see the same information from the records kept by every member of your care team. More than 10,000 providers and more than 5 million patients safely and securely view, download and transmit electronic medical records using Hixny.
Who Can See Your Records
Your doctors have always been able to see your records from other providers in order to treat you. For a long time, they had to call or fax a request to another doctor's office and have the records sent by mail, fax, email, or courier. They can still use all of these methods without your permission.
Hixny allows your doctors to see these same records on their computers as soon as another provider on your care team enters your information into their own computer system. Under current New York State regulations, though, your doctor has to ask you for permission (consent) to look at your records using Hixny.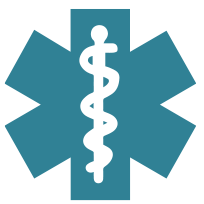 If you have a medical emergency…
doctors treating you can view your records using Hixny without your permission. This is called "breaking the glass," and doctors who have the ability to do this have to report their actions. That way, we know your information has been handled properly and your privacy has been protected.
Your insurance companies can see your records using Hixny when they are helping you manage a health condition or processing a claim from your doctor. State and county public health officials can also see your records in situations like the COVID-19 pandemic, when they are helping manage large health events.
You have the right to know who is using your health information.
If you have questions about which providers have viewed your records, or you are concerned that an unauthorized person may have accessed your records, contact us directly.
You Can View Your Own Records
We offer an online patient portal that lets you see the same information from your health records that your healthcare providers see through Hixny.
We encourage you to use this portal to:
Prepare for doctor's visits
Keep tabs on important measurements like your blood pressure
Report certain at-home health readings directly to your doctors
Discuss corrections and updates to your records—such as your medications, allergies, diagnoses, and more—with your providers during or between visits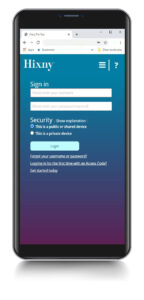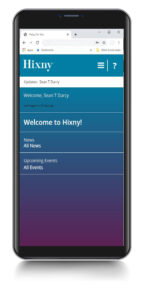 Register now for Hixny access!
Download and complete the form, have it notarized, and send it to Hixny. We'll provide you with login credentials and you'll have immediate, real-time access to your records.

How Do Doctors Get Permission to See Your Records?
The first time you visit a healthcare provider, urgent care center or hospital that uses Hixny, you'll be asked to give your permission for that facility to get your records through Hixny. You might be asked for verbal consent on the phone, or an online signature before your visit—or to sign a short paper form or an electronic pad in the office.
If you're not sure whether you've given consent to a specific doctor or facility, ask the office staff to check.
You Can Deny or Withdraw Consent
If you do not want your providers to use Hixny to see your most up-to-date records, you can deny consent when you're asked for it. Remember, as part of your care team, your doctor can still request your records directly from other care providers (e.g., through fax) without asking your permission.
If you gave consent to a provider and you'd like to withdraw that consent, ask the provider's office for a Withdrawal of Consent form. Completing and signing this form ends that provider's ability to see your information using Hixny. To withdraw consent from multiple doctors, you need to complete this form at each of their facilities.
If at any point you'd like to deny all providers the ability to see your records using Hixny, download this Denial of Access form and follow the instructions to complete and submit. Please note, per New York State: federal, state and local public health agencies and certain organ procurement organizations may still access your information in accordance with applicable laws and regulations. Please also note that: (1) the implementation of this Denial of Access is contingent upon your providing accurate demographic information and (2) any consents you grant to a Hixny Participant that postdate this denial will be honored. For further information, please review the form. 
If you previously submitted a Denial of Access form and would like to terminate this denial, download this Change of Hixny-Wide Denial of Access Form. For further information, please review the form.
Insights & News
June 22, 2023
– Social determinants of health (SDOH) remains development focus for HIN's SMART on FHIR application. – ALBANY, N.Y.—In anticipation of […]