From the Chair & CEO

Hixny's conscious and longstanding choice to serve as an information company rather than a data warehouse will, no doubt, continue to serve us well.
Throughout 2022, we've been proud to work closely with as many different providers and analysts as possible to exponentially expand Hixny's impact on the future of healthcare.
By listening to our collaborators, we've moved the technology forward in unique and valuable ways. Our integrated social referral tool—developed in partnership with Healthy Alliance under the first grant of its kind nationally—is just one result. Another is our continued attention to easing the burden of HEDIS reviews for both providers and payers by continually ensuring that our system and contributors meet NCQA standards for data quality. And the snapshot app continues to grow rapidly in popularity and use, thanks to its expanding capabilities.
Healthcare in general is in a moment of potential change—especially in New York State, where the structure of the SHIN-NY and the remaining RHIOs are being examined closely. Hixny sees this as a time of immense opportunity to apply our innovative efforts to serve our community even more effectively.
Looking ahead, Hixny's conscious and longstanding choice to serve as an information company rather than a data warehouse will, no doubt, continue to serve us well. We will continue to focus on how to turn bits of data into useful information and how to deliver that information to providers, payers and members of the social care community when and where it's needed.
Our investments have begun to set us apart as we enter 2023. We are tremendously well positioned to offer the patient record snapshot beyond our region, as we are already doing under a licensing agreement with Healthix in New York City. In addition, the integrated social referral capability makes the snapshot the most effective solution to fulfill forecasted requirements tied to the state's potential 1115 Medicaid waiver.
The healthcare community is evolving—and Hixny is flexible enough to not only keep up but to outpace it.
With warm regards for the new year,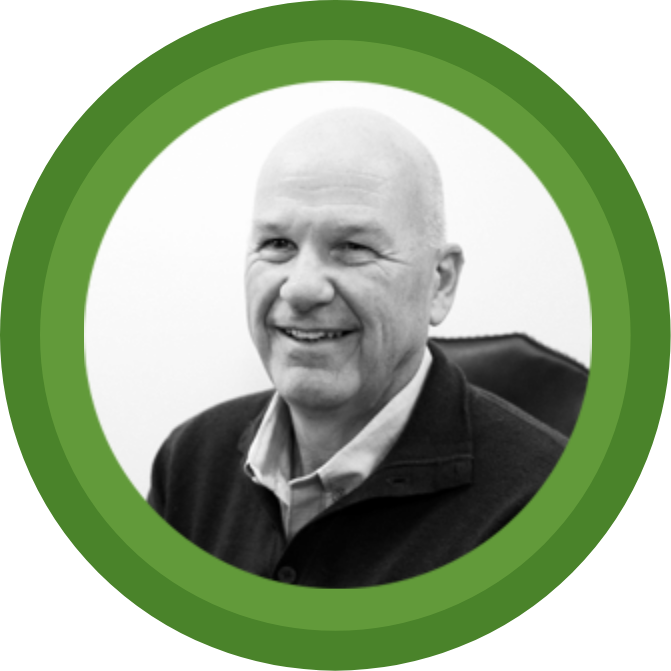 Wouter Rietsema, MD
Chairman, Hixny Board of Directors
Vice President, Population Health & Information Services
University of Vermont Health Network—Champlain Valley Physicians Hospital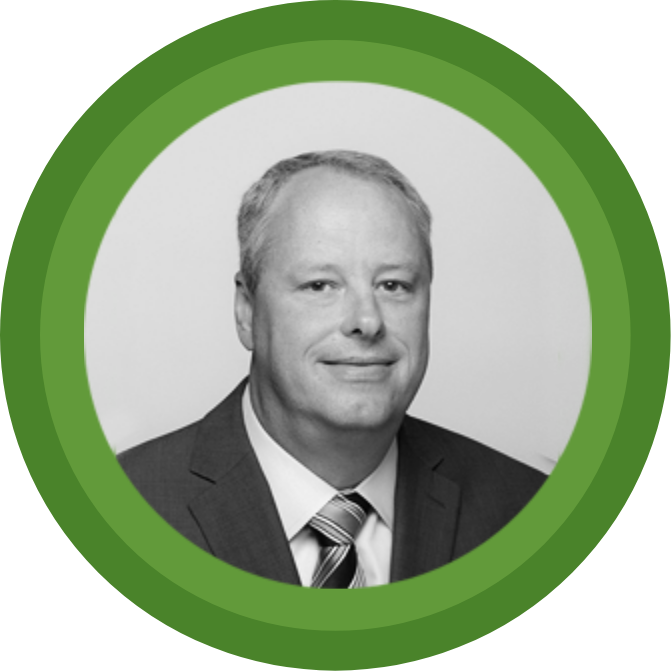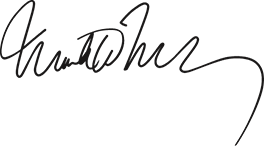 Mark McKinney
Hixny Chief Executive Officer
Hixny Board of Directors
2022
Members represent stakeholder groups in the community, including hospitals, physician practices, health plans, consumers, public health and employers. We are thankful to each member for their commitment to our mission of delivering critical health information that improves quality of care and reduces cost.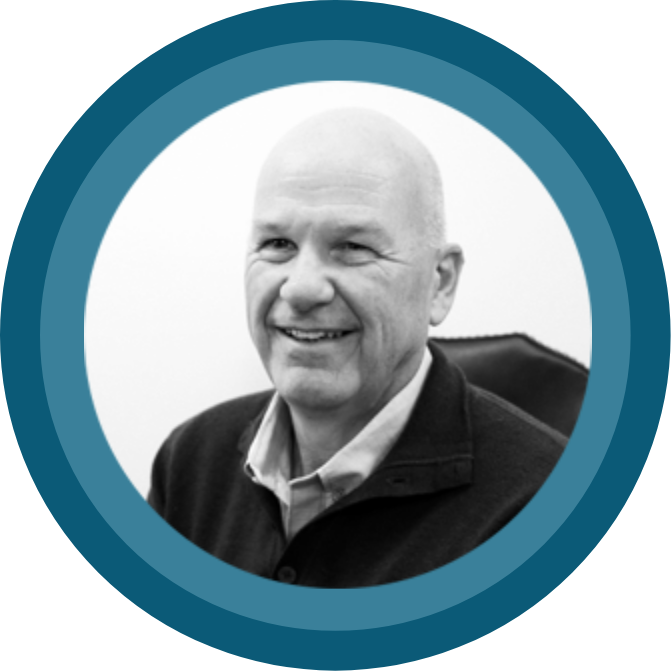 Wouter Rietsema, MD
Chair
Vice President, Population Health & Information Services
University of Vermont Health Network – Champlain Valley Physicians Hospital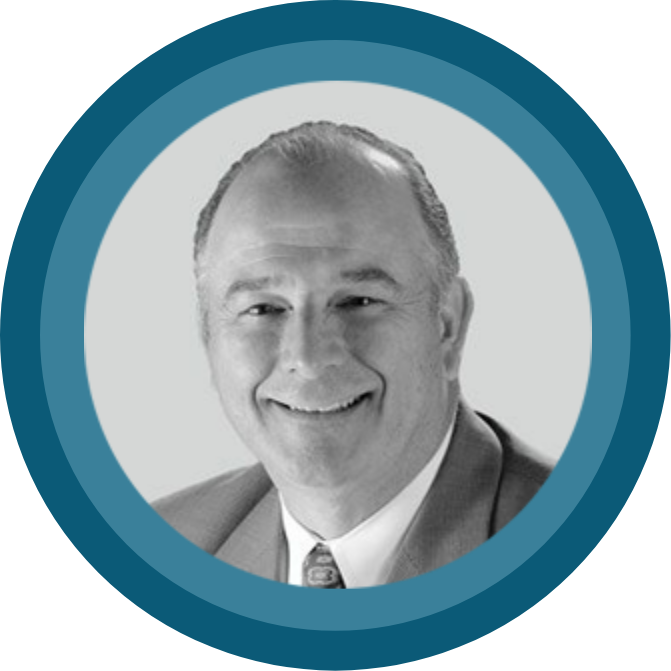 David Shippee
Vice Chair
Chief Executive Officer
Whitney M. Young, Jr. Health Services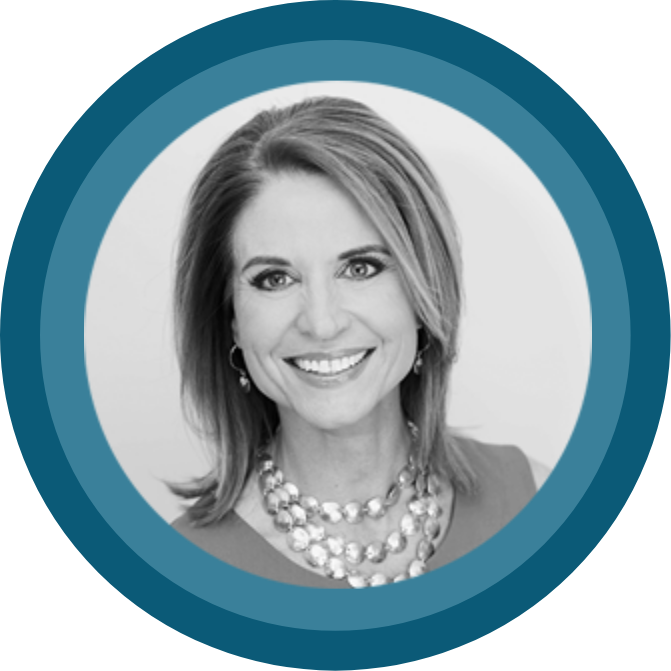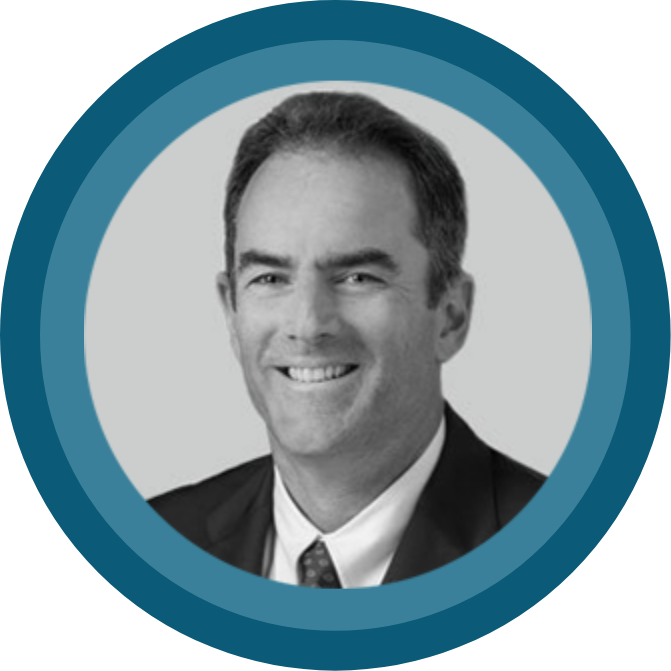 Brian O'Grady
Secretary
Executive Vice President, Chief Marketing Officer
Capital District Physicians Health Plan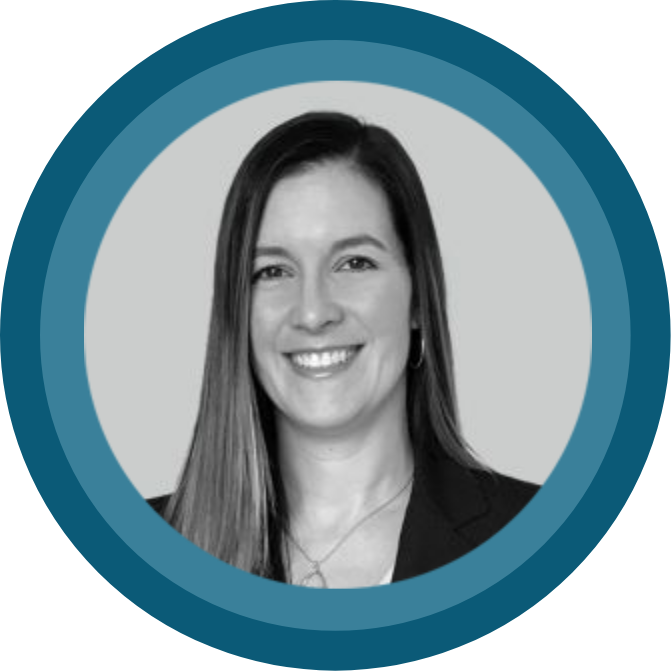 Julie Bazzell
Chief Operating Officer
Hometown Health Center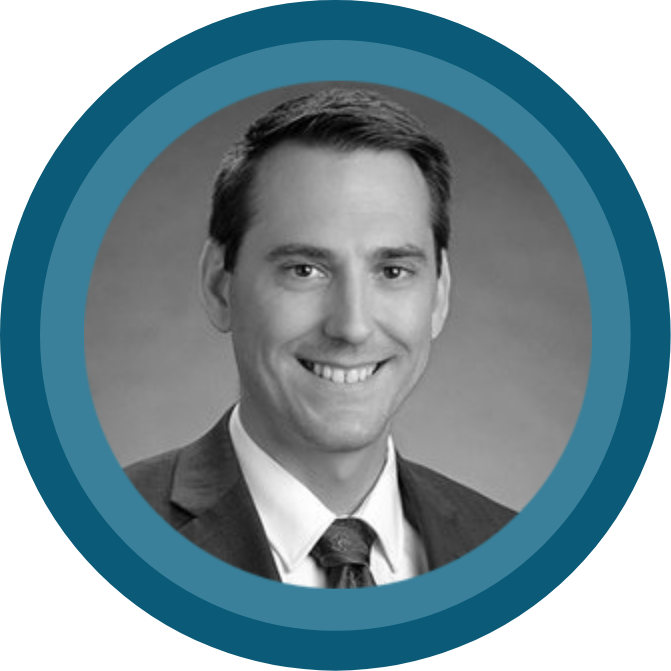 Jeremiah Benoit, MD
Medical Director
Highmark Western and Northeastern New York
Scott Cohen, MD, MBA
Chief Medical Information Officer
Bassett Healthcare Network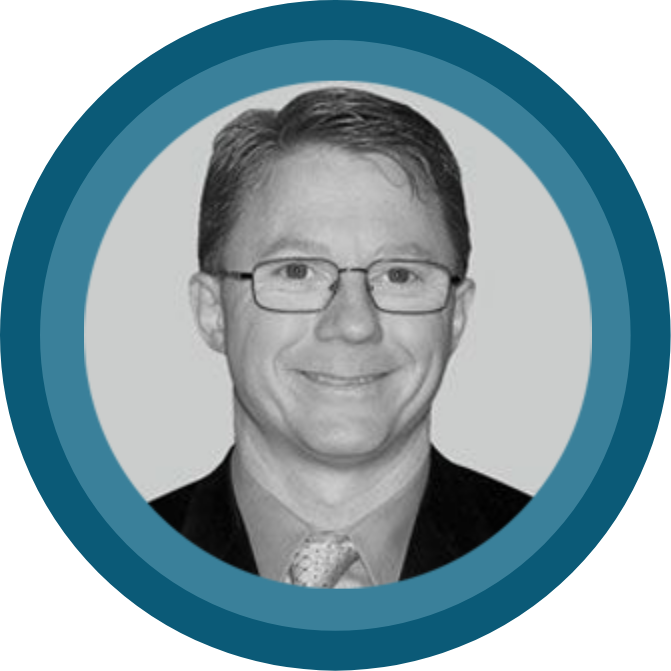 Bill Duax
Vice President – Information Systems
Albany Medical Center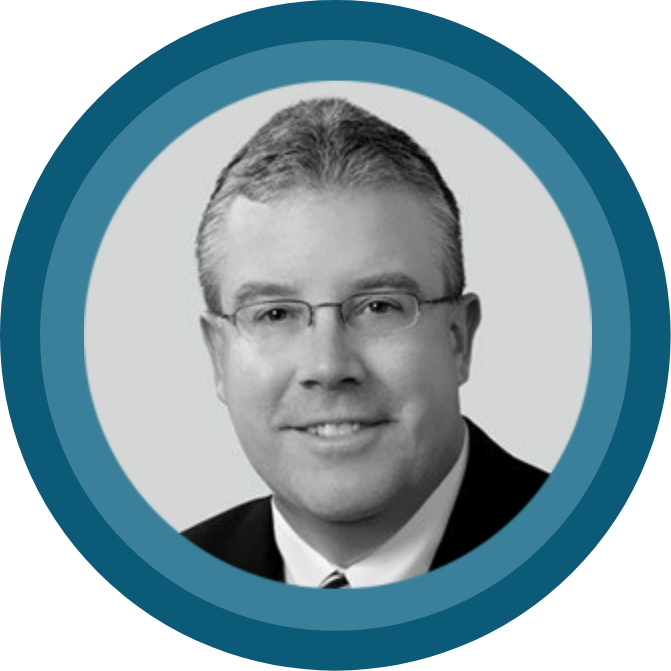 Chuck Fennell
Regional Chief Information Officer
St. Peter's Health Partners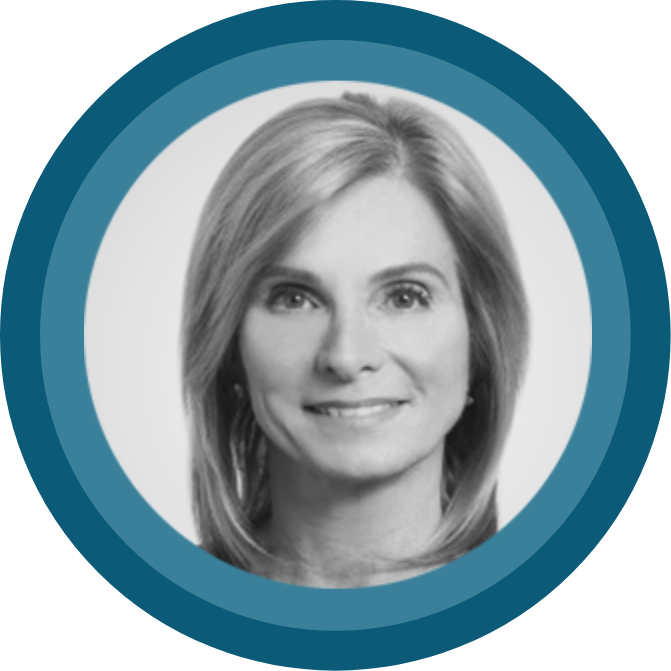 Patty Fusco
President & CEO
Fusco Personnel, Inc.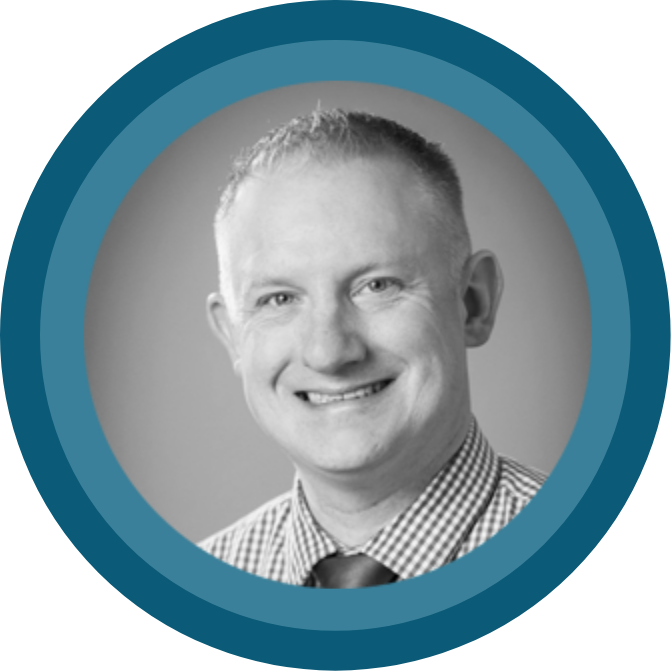 Kevin Gallagher, MD
Chief Medical Information Officer
Hudson Headwaters Health Center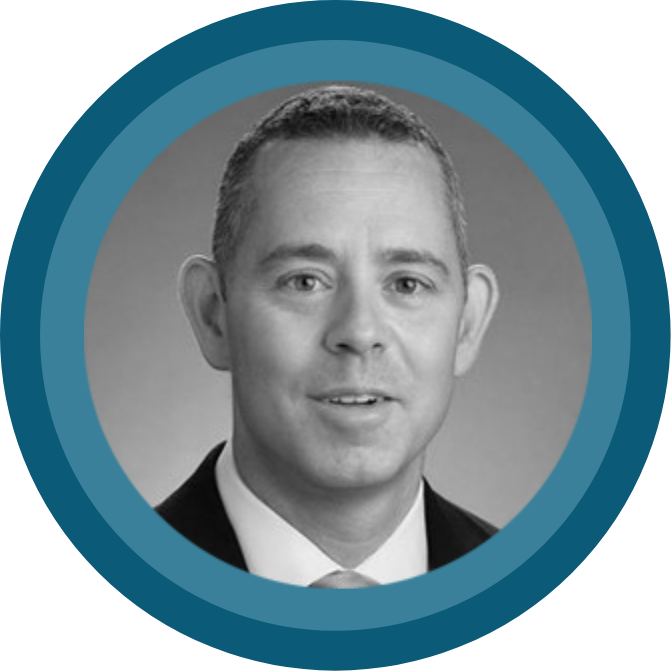 Eric Linzer
President & CEO
New York Health Plan Association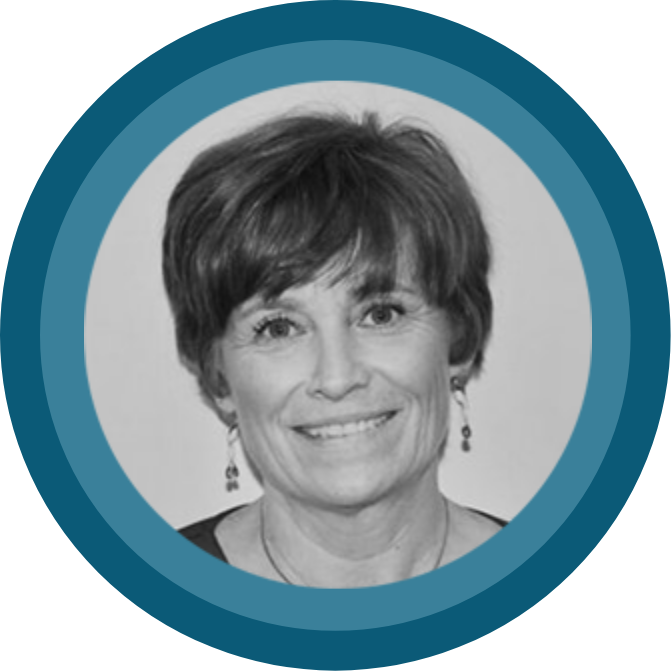 Tracy Pitcher
Executive Director
St. Paul's Center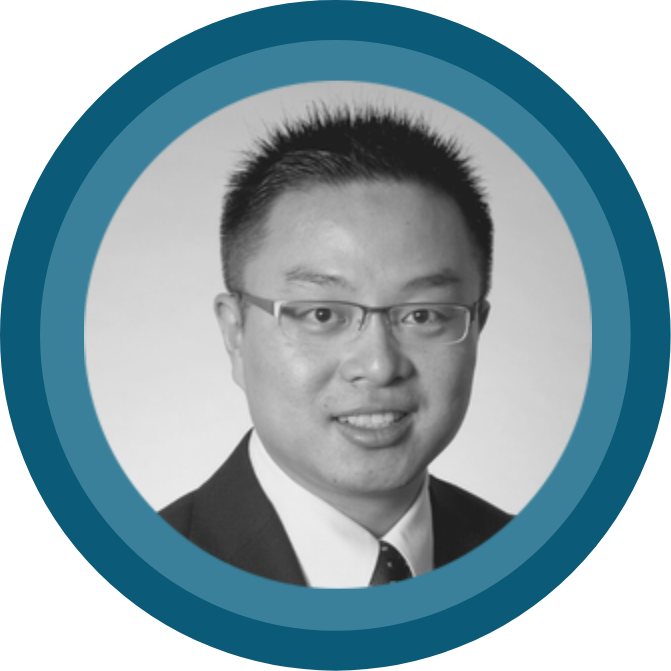 Feng (Johnson) Qian
Associate Professor of Health Policy & Management
SUNY Albany – School of Public Health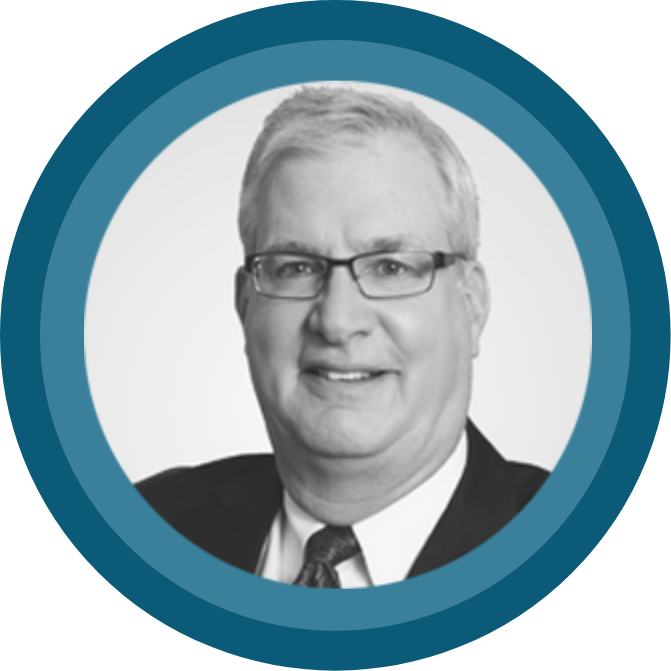 Patrick Roohan
Vice President of Data Management & Analytics Solutions
MVP Health Care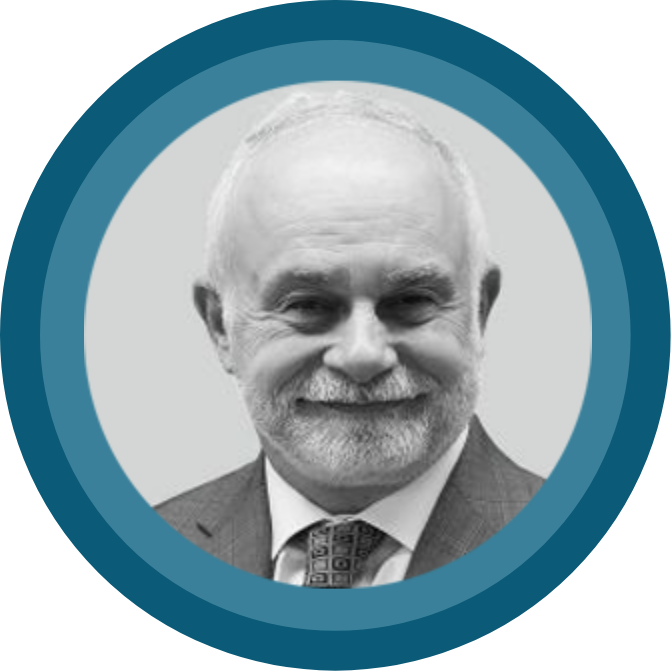 Charles Welge
Director of Public Health Planning and Education
Albany County Department of Health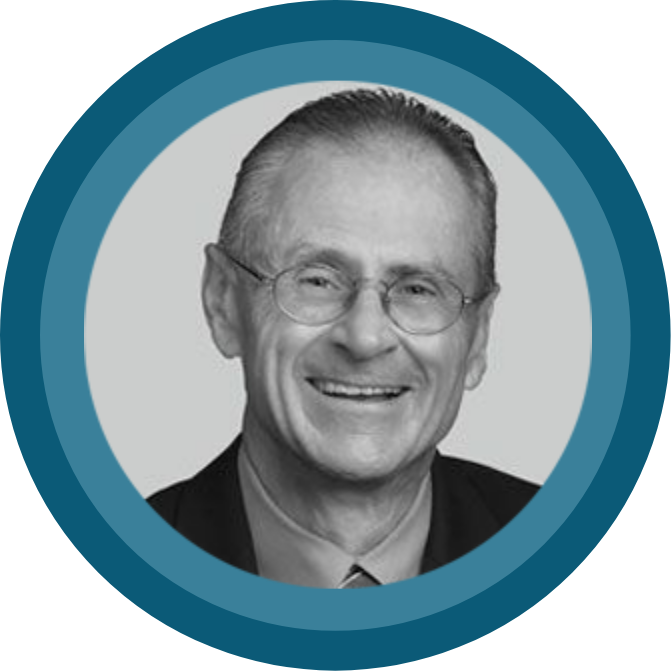 Paul F. Macielak, Esq.
Trustee Emeritus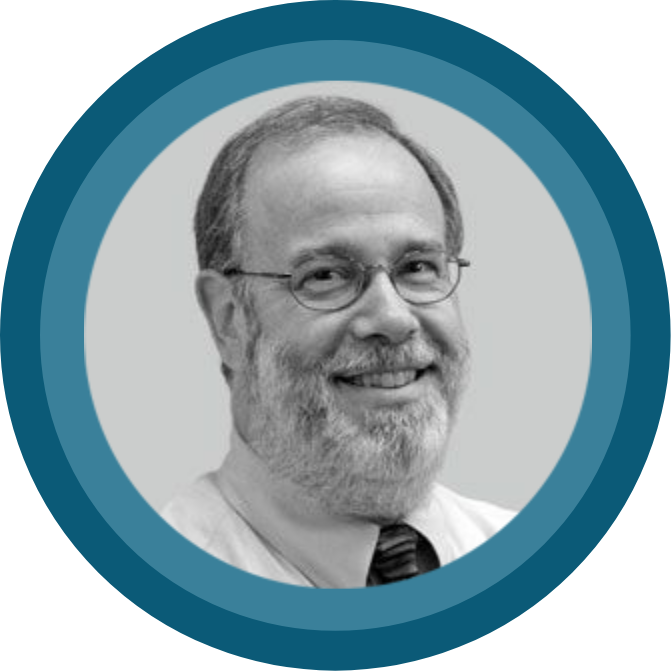 Louis Snitkoff, MD
Trustee Emeritus
It All Starts with You
Product development focus groups are driving Hixny's evolution.
It's well-known in health information technology that electronic health records systems are often developed with no input or guidance from the very providers who will be tied to them for years after implementation. In April, Hixny expanded its effort to shift away from this model by launching regularly scheduled product development focus groups.
Over the years, we've occasionally convened a focus group to help us work through a specific idea or functionality. Now, we have a regular schedule of meetings that bring together users from different disciplines, in a variety of healthcare settings to discuss workflows, gather feedback about various initiatives in development or vet small enhancements.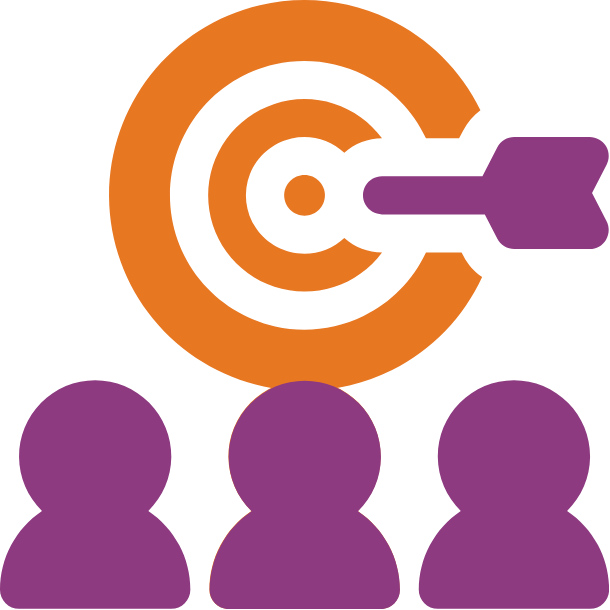 Representatives from 25 Hixny-connected providers joined our focus group in 2002, including private primary care and specialty practices, hospitals and hospital departments, FQHCs, local departments of health, care coordination agencies, behavioral health providers and extended care facilities.
In fact, all of the enhancements made to the patient record snapshot this year, including the social referral tool, have flowed from focus group feedback. That includes a section of the landing page dedicated to recent visits and the information they generated, as well as one for vitals with additional details about how measurements were taken.
Hixny moderators have asked that participants speak freely and as a result, the groups have also steered our teams away from proposals that didn't show sufficient benefit to the clinical side. For example, focus group feedback had us rethink how we were approaching reports about monkeypox and polio cases and vaccinations.
Make Hixny Obligatory
"Hixny isn't just for the primary care doctor. If everyone is using the HIE in the same way, the concept of sharing the load of patient care and expediting that care is realized," says David Skory, a provider in Women's Health and Clinical Quality at Whitney M. Young Health, who is a frequent participant in focus groups. "Do you need to do a complete metabolic panel (CBC) this week if someone else saw them last week? Probably not, so pass that along."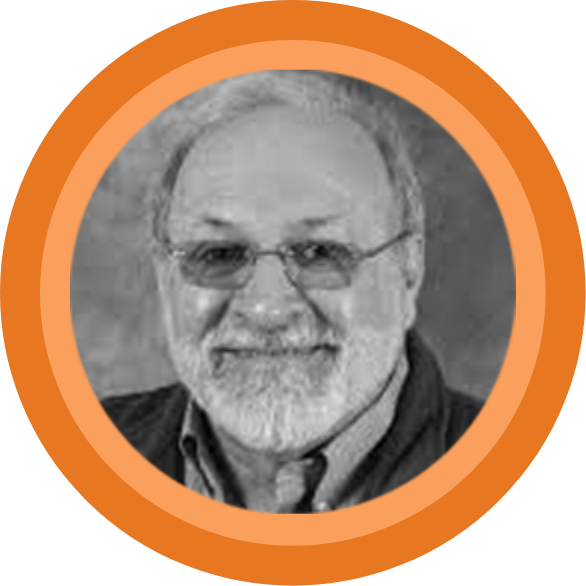 Hixny isn't just for the primary care doctor. If everyone is using the HIE in the same way, the concept of sharing the load of patient care and expediting that care is realized.
As it relates to the patient record snapshot, Skory says, "There are a lot of ideas worth discussing, but cramming too much in makes the tool tricky to navigate. There's been steady improvement—and I'm a big fan that you keep trying to make things better!"
"To make it an obligation to use it, we have to connect the pieces for users," Skory continues. "My concept of what we could and should be doing has to do with working as a community and a team. Put the resources at our fingertips, and we should use the resources available. The snapshot could be useful for all patients if all providers tap into the to-do and done lists … It's a collaboration tool as much as a view of a specific patient."
An Ongoing Evolution
"The whole team is doing a great job. Hixny is a great resource and the tools they provide reduce care fragmentation and improve the overall quality of patient care," explains Mikhail Torosoff, MD, from the Albany Med Department of Cardiology, another frequent focus group participant. "The snapshot is very useful. It's become an indispensable tool in our daily practice. That's why I joined the focus group. I wanted to help, even in the smallest way."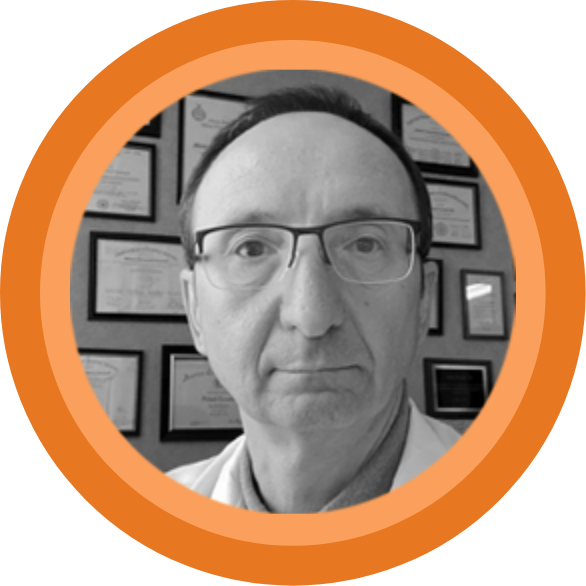 The snapshot is very useful. It's become an indispensable tool in our daily practice. That's why I joined the focus group. I wanted to help, even in the smallest way.
Torosoff explains that his workflow, as a physician in a lower-volume academic practice, may be different from others in the industry, his specialty or even his office. "I look for a diagnosis list, medications, allergies, most recent admissions and office visits, labs and radiology. If I could have a custom page made for myself, it would support the way I use the information even more effectively."
That's just one of the ideas Hixny is working to accommodate in future iterations of the snapshot, and in consultation with our focus groups.
Join Us!
Would you like to weigh in as part of Hixny's focus groups or have an idea about how to improve our tools? Contact us at info@hixny.org to learn about upcoming events, both remotely and in-person, and to provide feedback.
EHR Integration Keeps
on Rolling
Use of Hixny's patient record snapshot app continues to grow by leaps and bounds.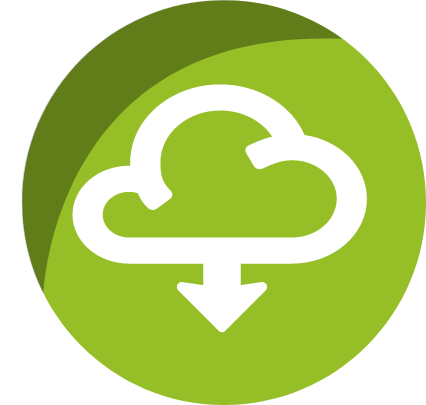 3 major electronic health records systems offer Hixny's patient record snapshot through their app store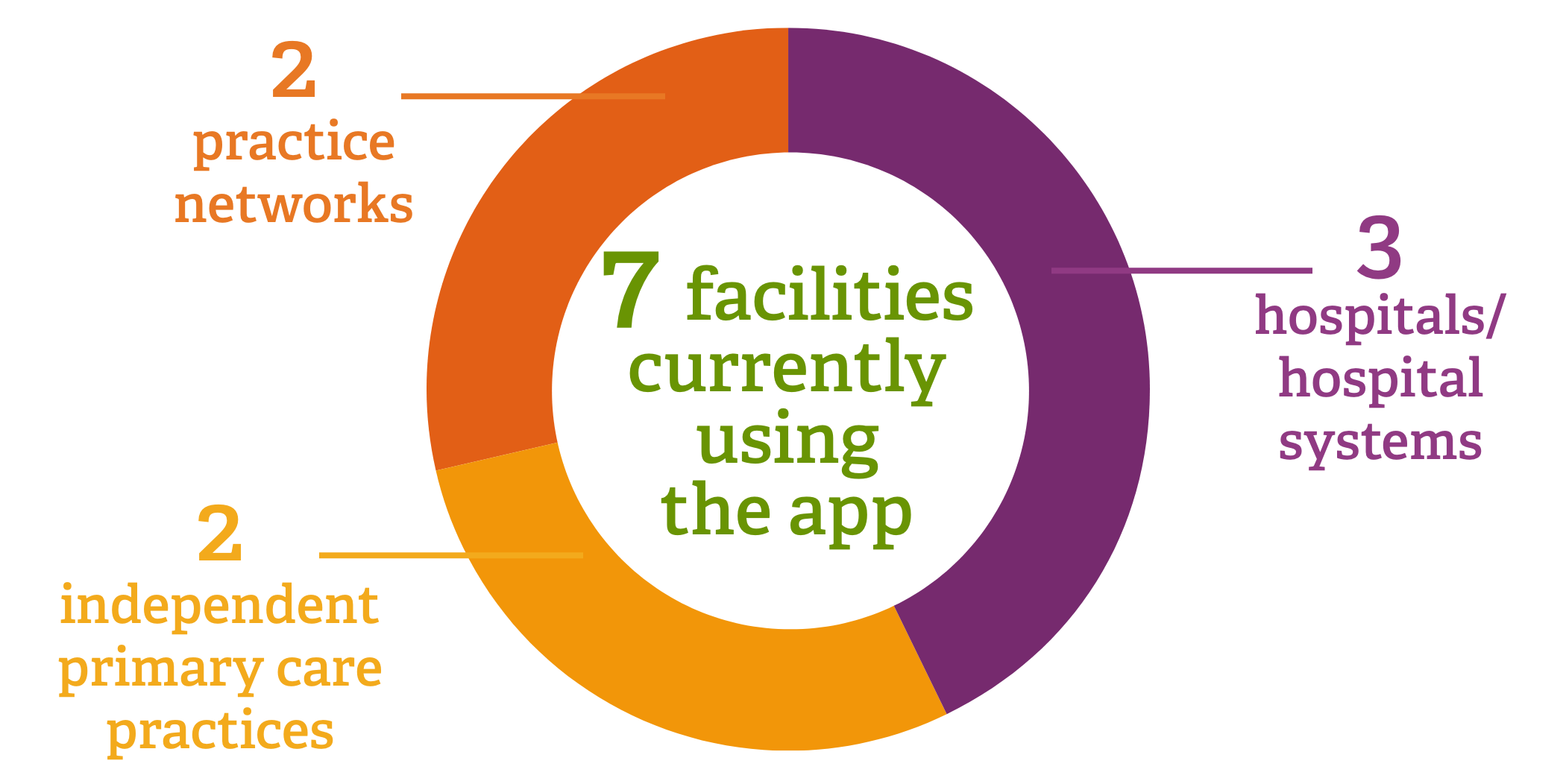 Since each facility launched, use of Hixny has increased substantially at those facilities
(average monthly use as of

Nov 30, 2022

)
Hospital/hospital systems: up 674%

Practice networks: up 60%

Independent primary care practices: up 44%

A closer look at two facilities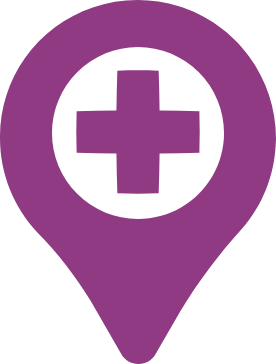 Ellis Hospital
using Cerner EHR, app made available May 2021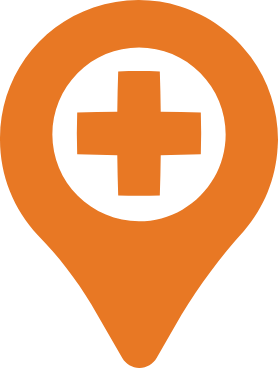 Hudson Headwaters Health Network (HHHN)
using Athena EHR, app made available February 2022

What are the top 5 pieces of information providers are looking at in the SMART on FHIR app?
(average monthly numbers, as of

Nov 30, 2022

)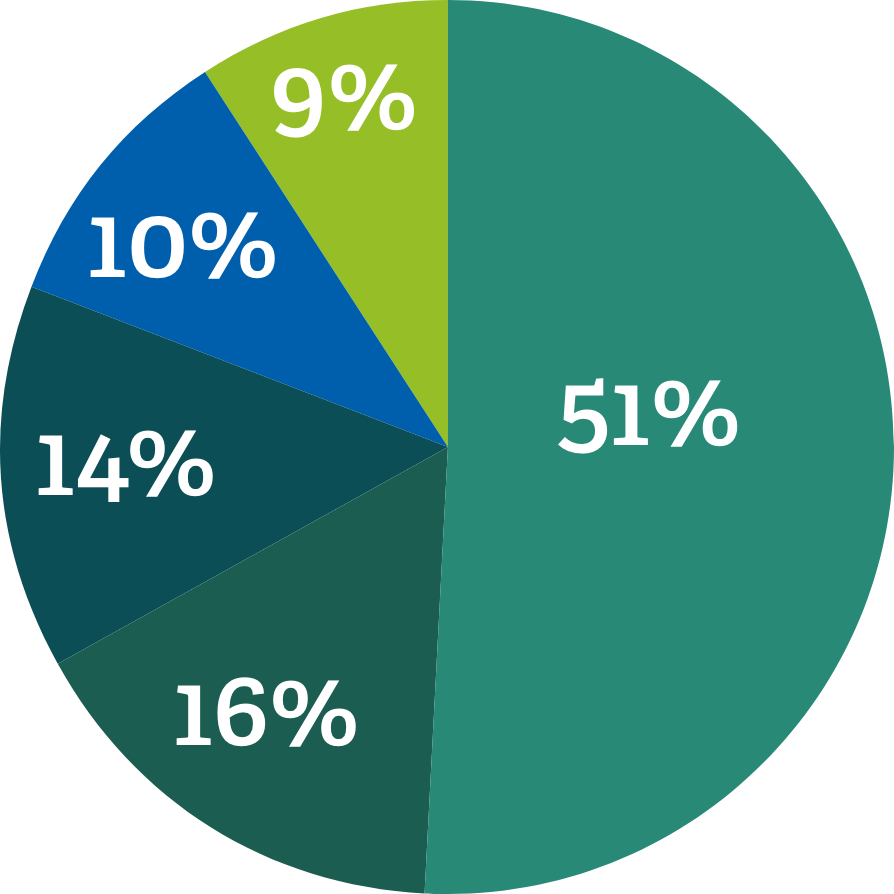 Provider notes and related documents 51%
Visits 16%
Lab Results (including COVID-19 PCR test results) 14%
Vaccination records (including COVID-19 vaccinations) 10%
Patient demographics 9%
A Click Connects Patients to Social Care
Hixny and Healthy Alliance make social support referrals easier for clinicians.
"The focus of our partnership is to support those working with the underserved, especially our clinical partners. We're removing complexity and barriers for them. In the past, they didn't want to ask about food or housing situations because they couldn't solve those needs—they didn't know what to do or to whom to refer the patient," says Lynne Olney, Chief Transformation Officer at Healthy Alliance. "What our work with Hixny does is allow providers to ask about the situation a patient may be in, knowing they have a way to get them help if needed."
This year, Hixny teamed up with Healthy Alliance to write a first-of-its-kind grant to integrate social determinants of health (SDoH) data alongside clinical data through a referral capability embedded within the patient record snapshot. Taking it one step further, once a referral has been made, the SDoH data is captured and integrated fully into the patient's record. This means providers seen after the referral is made are aware that their patient may have unmet social needs impacting their health.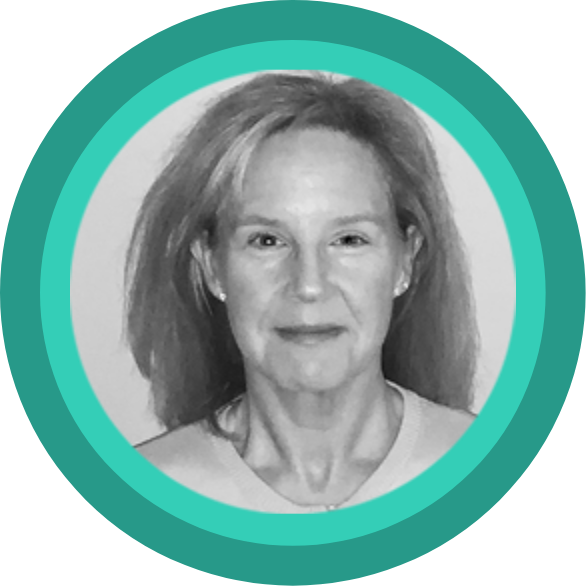 The focus of our partnership is to support those working with the underserved, especially our clinical partners. We're removing complexity and barriers for them.
The goal of the project was to make it easy for a primary care clinician, an emergency room staff member, or anyone in between to identify a patient's SDoH need and make a referral for social support. Providers can select a specific organization or refer the patient to Healthy Alliance's referral coordination center for assistance, determining what care—and where—will be most helpful.

of referrals made through Hixny's patient record snapshot have been made to Healthy Alliance's referral coordination center.
"We provide the referral coordination center as a service to providers," explains Healthy Alliance CEO Erica Coletti. "There are lots of changing variables in the social space where the landscape of programs and services frequently changes in terms of availability, eligibility and geography. We want to take the navigation work across this complex environment off the clinician so they can focus on their interaction with the patient."
Both Olney and Coletti agree that the biggest challenge, for their part, is ensuring that clinicians understand and convey to patients what will happen after the referral is made. This ensures patients are aware that they may be contacted by Healthy Alliance to help determine what steps to take and what organizations to involve most meet the patient's needs.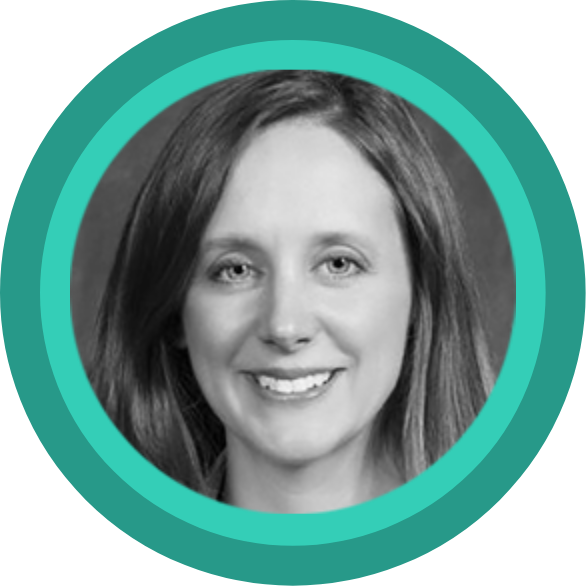 We want to take the navigation work across this complex environment off the clinician so they can focus on their interaction with the patient.
Social Referrals for the Most Vulnerable Patients
For one care coordinator, using Hixny's social referral tool was an easy choice.
"It's so convenient! I can create a referral in a fraction of the time it took through our existing system," they said. "We used to have a family support worker to do this, but now I do it myself, and Hixny really helped with that workflow."
For this coordinator, whose patients are pregnant women who most often benefit from referrals to financial, day care or mental and behavioral health services, the opportunity to ask SDoH questions during intake, while reviewing clinical information, opens the door to broader conversations about their health.
"I love Hixny because I can find out so much about patients that I can't find anywhere else," they added. "I use it all the time!"
Over half of the patients referred through Hixny's social referral tool in 2022 get their healthcare coverage through Medicaid.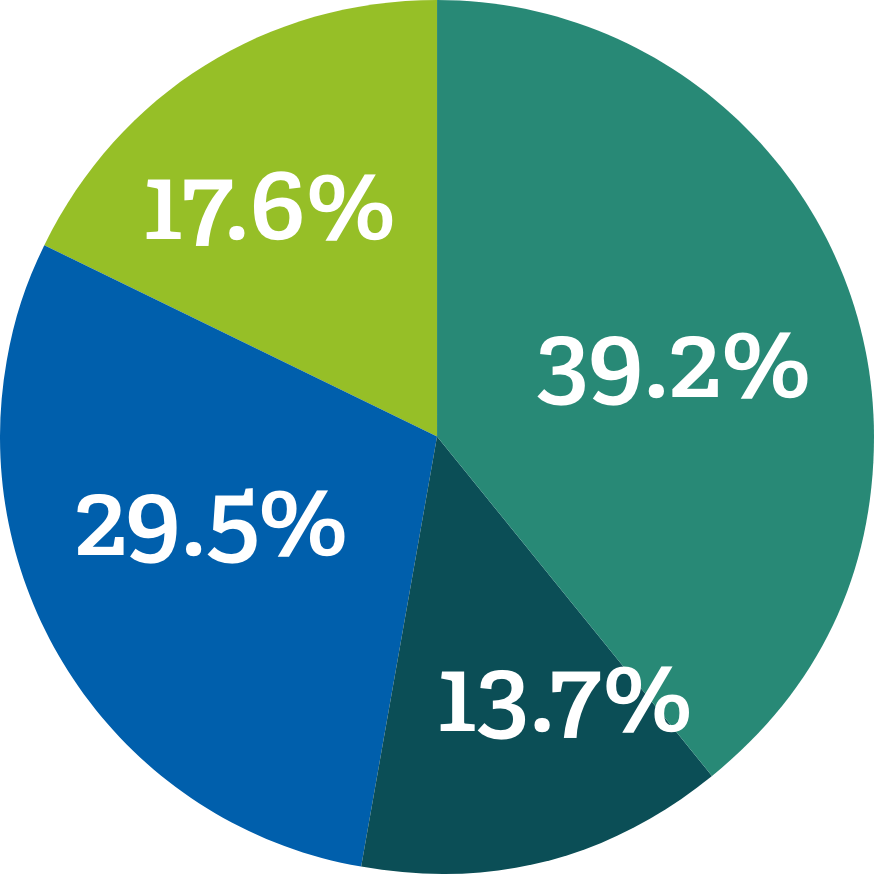 Medicaid 39.2%
Medicaid through other carrier 13.7%
Unknown/Not available 29.5%
Other Insurance 17.6%
Alison Levine, LMSW, an OBGYN Social Worker at Albany Medical Center, works with a similar population. "I'm really grateful this tool exists," she says. "It's very helpful. The grant I'm working under focuses primarily on patients with Medicaid. Most are looking for SNAP (Supplemental Nutrition Assistance Program) benefits, help with rent, housing, utilities, or clothing and supplies for themselves and their baby."
"There are a variety of things I can connect patients with," Levine adds. "I didn't know what agency offered what. The option to select submitting a request to the referral coordination center allows me to connect my patients to someone who can help with whatever they need."
Onward to Integrated Outcomes Data
For Levine and other providers using the social referral tool, the only challenge is the ability to see that the referral led to the patient receiving assistance. At present, the system at the foundation of the referral tool does not connect to Hixny to close that loop, but not for lack of trying. As Healthy Alliance leaders point out, there are complicated contracts on the social care side of the equation that make it harder to connect those organizations than to connect clinical providers.
For what services are patients being referred?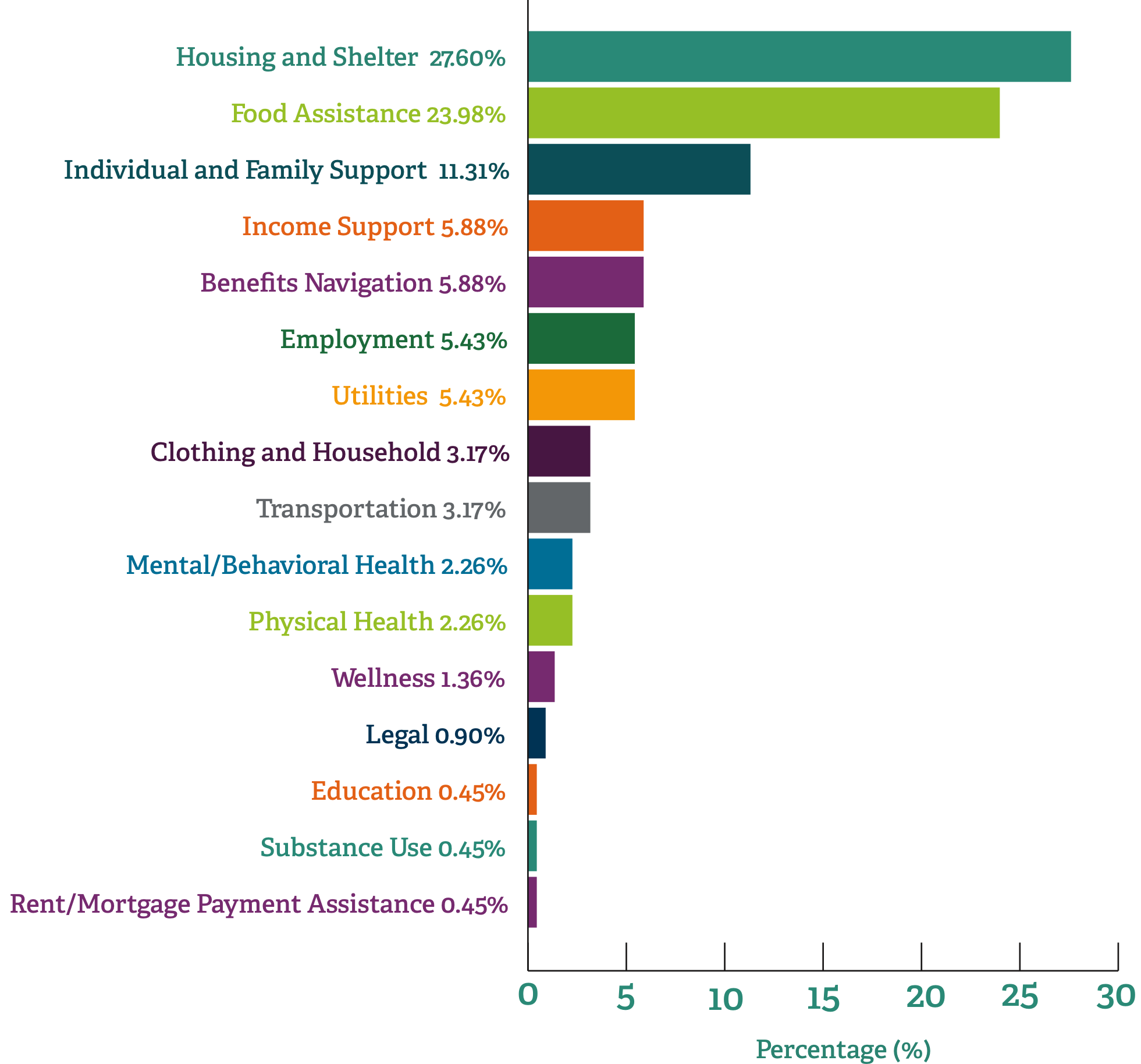 "A lot of outcomes data is currently in patient stories, so it's more qualitative than quantitative and tied to health and well-being. It's the personal interactions and whether the patient feels they got some help in addressing a challenge and what impact that help had," explains Healthy Alliance's Olney. "It's perception more than data, but the patient's perception of well-being is as much an outcome as clinical or numeric data."
"Today, the process requires manual intervention," Coletti says. "A key part of the process is showing the closed loop to the provider. As the provider asked the patient what they need and initiated a referral, they want to know the outcome of that connection. Currently, we are able to provide information manually on when the referral is closed and whether it was completed successfully or not and why. Removing the manual nature of this process is possible but requires the referral platform to be interoperable in a scalable way. In the meantime, Healthy Alliance and Hixny are committed to working through technical and policy barriers to make this process not only easy for the providers, but also the outcomes of the process visible to providers."
Concise: Healthix Partners with Hixny to Make Snapshot Available
Clinicians and patients across New York City benefit from Hixny's development efforts.
"This has been brewing for a while," begins Tom Moore, Senior Vice President of Strategic Planning & Operations at Healthix. "We initially implemented an EPIC app from another HIE's platform, giving providers access to critical patient information within their EHR, but its performance on top of the HealthShare platform was problematic. While we were struggling to overcome them, Hixny reached out to ask if we'd be interested in licensing the patient record snapshot. We decided to make the switch, swapping out our prior installation entirely."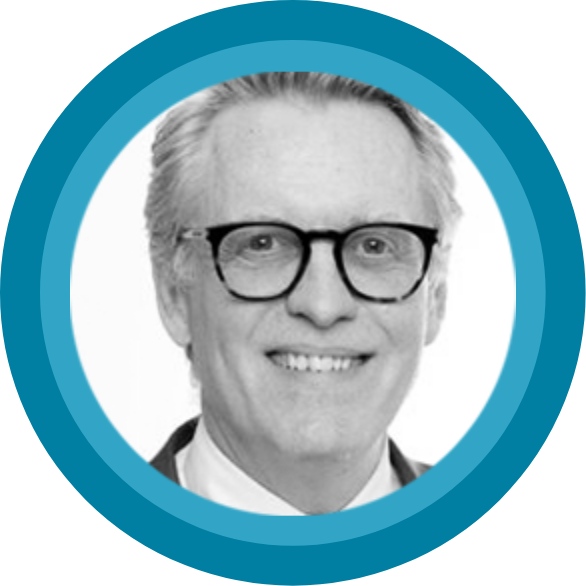 Concise makes it easy to get a quick snapshot and drill into more detail if desired.
That decision on the part of Healthix, the HIE serving Southern New York, means that providers from the Canadian border all the way into the canyons of Manhattan are seeing the same view of patient records. In addition, since Healthix reports that many hospitals and ambulatory networks in the city are using the EPIC EHR system, which has already accepted the Concise app (the Healthix-licensed snapshot app), technical integration will not be a barrier to widespread adoption.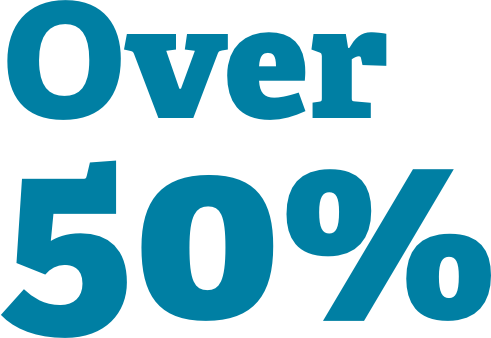 of providers in New York State have access to the same view of patient records because of the Hixny/Healthix partnership.
"Part of our pride is in stewarding the data properly," Moore explains. "Concise does a terrific job addressing the problem of workflow and control over the user experience. Hixny's done a fantastic job of developing and designing the user interface. Generally, most of our users see this as a more user-friendly way of getting information about patients across their community, outside of Epic. Concise makes it easy to get a quick snapshot and drill into more detail if desired."
Regarding the potential New York State 1115 Medicaid waiver and the role of integrated clinical care and social referral efforts, Moore sees great promise in Concise. "Addressing those social determinants is a big part of the official role for QEs in New York." Healthix users "loved" Hixny's social referral tool concept, which is not yet active in Concise, says Moore, and are "bugging us for timelines for launch."
Moore looks forward to an upcoming evolution of the snapshot that will highlight gaps in care, which are of critical importance to providers in the value-based care model. "Maybe rather than recreating that for our own data, we can use our own through an API," he muses.
You don't need to interrupt workflows to put critical information at providers' fingertips.
Contact us at info@hixny.org to learn more about licensing Hixny's FHIR enabled application.
Coordinating Care Across the Miles
Groundbreaking teamwork ensures that at-risk North Country patients have transition support.
Two years ago, the University of Vermont Health Network—Champlain Valley Physicians Hospital (CVPH) applied for a federal Health Resources & Services Administration (HRSA) grant for rural health care coordination. The goal of the project was to ensure that patients with diabetes, chronic obstructive pulmonary disease (COPD), heart disease and mental health conditions who were discharged from five North Country hospitals would receive prompt and effective post-acute care—in turn, improving health while reducing avoidable admissions and emergency department visits.
The North Country Care Coordination Collaborative (NCCCC) took shape, bringing together several organizations to advance the project, including:
CVPH and the other North Country hospitals and their provider networks, representing the majority of primary care practices in the region
Adirondack Health Institute, a convening nonprofit community-based organization committed to supporting population health improvement in the region
Adirondacks ACO, an accountable care organization contracted with Medicare and seven commercial health insurance plans, including Medicaid managed care organizations
Northwinds IPA, an association of 14 mental health and addiction providers
ADK Wellness Connections through UniteUs, which contracts with more than 100 community-based organizations
Hudson Headwaters Health Network, a multi-site federally qualified health center
Several community-based, managed care and care management organizations and agencies
Hixny
NCCCC represents an evolution in care coordination and value-based payment. It serves the medically underserved North Country region, where collaboration among providers is critical to patient care. The organization strives to ensure that high-risk residents of the region, when transitioning from hospital to community-based care, are offered the support of a care coordinator to promote their health and well-being, improving the rate of positive outcomes.
Their decision to call on Hixny as the information partner for all of their collaborators, and the source of a technology-based solution to a major barrier to care, created a first-of-its-kind relationship in New York. As such, it's a model for other organizations to follow in the state and well beyond its borders.
"When we started the grant two years ago, we thought our 30 partner health organizations were using NCQA-required risk stratification scores that they could just add to Hixny. Then we realized they were all using different systems for risk stratification," explains NCCCC Director Mary McLaughlin. "We worked through several options with Hixny to land on a customized way of standardizing risk stratification."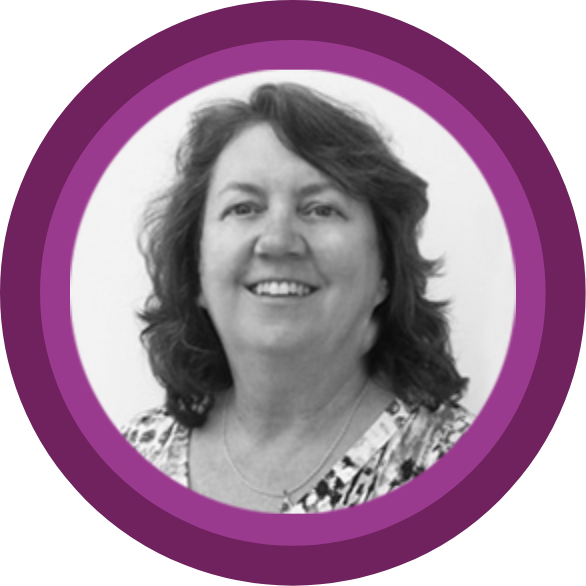 We worked through several options with Hixny to land on a customized way of standardizing risk stratification.
Using Health Homes as a Model
Ultimately, Hixny worked with AHI, which serves as the project director for NCCCC, to mimic the system used to identify Medicaid patients in New York State health homes—but for patients with all kinds of insurance. Chronic conditions, complex care, hospital use, social determinants of health (SDoH) and more all weighed into the high, low and no risk strata.
The risk criteria then helps providers know at a glance whether care coordination is necessary or may be beneficial for individual patients. By publishing the criteria itself, not just the score, Hixny also helped NCCCC cut down on contact from providers seeking the rationale behind specific risk levels.
"For some organizations where just a couple people had access to Hixny before, it's really driven a change—now all care managers have access to all of the information," McLaughlin says. "The way that's increased client engagement has been really powerful."
Planning for Better Resource Use
NCCCC is working to ensure that anyone who has a "high" flag has a care manager when they are discharged from a hospital. The next step, McLaughlin says, is to identify whether a patient already has a care manager. "The efficiency of knowing that information saves time and increases coverage. Right now, [the industry is] not being a good manager of care management resources—one patient could have five care managers through multiple programs while another has none. In this time of slim resources, we need to be using the ones we have appropriately."
McLaughlin also looks at Hixny's patient record snapshot as a critical evolution in the industry, and she's been excited to join our product development focus groups. "Hixny's team is so good about making sure there's a use case for something they're considering. They want to make it something people wouldn't think about not using. It's now a tool that gives you clinical, billing and insights information in one place—that you can't get anywhere else—to support patient care and improve population health."
The collaboration with NCCCC represents a small piece of the larger work we are doing in the North Country. Stay tuned in 2023, when we will talk more about the incredible opportunities we have to help improve the health and well-being of the population in this vast region of our state, and what that means for healthcare as a whole.
2023: A Look at the
Year Ahead
Translating information into action is the focus moving forward.
If 2022 was a watershed year in the healthcare community's recognition of the time-saving, quality improvements Hixny offers, 2023 looks to match or exceed our impact.
Hixny intends to expand on our efforts to use data and facts to drive information and insights that providers, as well as population and public health agencies, can translate into action.
The question that's guiding our team and our focus groups is: What do providers need to know about a patient immediately, that they currently don't know without digging for the information?
While many health information exchanges remain focused on increasing the volume of data flow, we are focused on maximizing the ability of smart systems to identify intersections between data availability and the need for specific insights. Ultimately serving providers information they need in formats they can use as part of a single, efficient workflow that remains focused on the delivery of high-quality patient care.
This will no doubt lead to the continued evolution of our patient record snapshot, along with our dynamic support of population health initiatives and state and county public health departments. We even envision an opportunity to bring these varied interests together in such a way that state-recorded information—such as immunization status, narcotics use and advance directives—becomes easily available to providers through Hixny.
One of the components that is sure to boost growth in the coming year is the availability of a year's worth of data around social determinants of health and referral patterns. Combined with the wealth of clinical and claims data contributed daily, this will elevate Hixny's position in a climate refocused on value-based care and the imperatives for efficiency and open communication presented by the anticipated 1115 Medicaid waiver.
As always, Hixny's strength remains our ability to support the healthcare community through this period of transition. You might even say that Hixny is an ever-growing Swiss Army knife of components and tools of importance for our broad base of users.